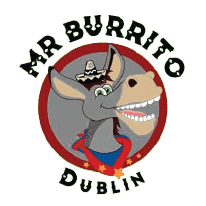 BURRITOS - FAJITAS - TACOS - BURRITO BOWLS
SATISFIES EVEN THE STRONGEST HUNGRIEST APPETITE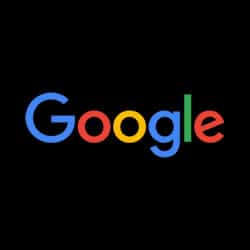 Rating 4.4
249 Google Reviews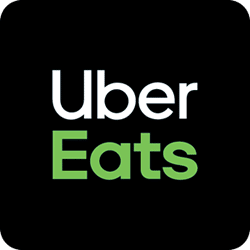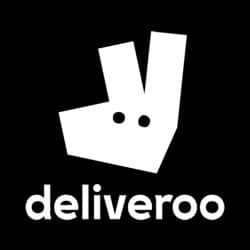 Best Burrito's around by a mile. Their food is always fresh, portions generous and it's good value. Execellent customer Service too - Pat Ru
I am going here regularly now since it has opened over 3 years ago. Food quality is excellent and has only improved year on year. The burritos are packed to the brim unlike a lot of other places where the burritos appears as if they have received a puncture along the way. An extremely consistent service and a great place to drop in to have a chat all things burritos and the music scene surprisingly. The interior, overall design and cleanliness of the establishment are second to none. - Bryan Treanor
These guys do it right. Burrito is super tasty, so well seasoned and really generous. I love how you can order bottles of hot sauce too with your order. These are now my go to spot. Love it - John Farrell
RANGE OF SAUCES AVAILABLE IN STORE
WALK-INS WELCOME - TABLES AVAILABLE INSIDE & OUT
MEAL DEALS
(*allergen policies listed below)
2. Burrito + Can + Nachos

ONLY THE FRESHEST INGREDIENTS



WE SLOW COOK AND MARINATE MEATS
—
TASTIEST AND MOST TENDER MEATS POSSIBLE
BURRITO Contains (1) (6) (7)
Tortilla with a choice of rice, beans, meat, salsa, cheese, sour cream & lettuce
FAJITA BURRITO- Contains (1) (6) (7)
Served with peppers & onions, meat, cheese, salsa, sour cream & lettuce
BURRITO BOWLS Contains (6) (7)
Served in a bowl with a choice of rice,
beans, meat, salsa, lettuce, cheese & sour cream (no tortilla)
TACOS Contains (6) (7)
3 hard crispy tacos with meat, salsa,
cheese, sour cream & lettuce
CHICKEN (contains 6) from………..€9.80
Chargrilled chicken home marinated
overnight in citrus adobo
CHILLI CON CARNE  Contains (6)
Spicy ground lean beef cooked in
chilli de arbol sauce & beans from..€9.20
BARBACOA Contains (7) from…….€9.80
Beef marinated in Mazatlan's citrus
mojo braised and shredded until
tender
CARNITAS Contains (7) from………€9.20
Braised pork served shredded
VEGETARIAN Contains (6) from….€8.80
Roasted seasonal vegetables with
pinto or black beans, salsa, lettuce & cheese. (no guacamole) With Guac €9.10
**Contains = Allergens**
RICE (Mexican)
BEANS (pinto or black)
PICCO DE GALLO SALSA
PICCO CORN SALSA
SALSA VERDE 
MR BURRITO HOT SAUCE 
SOUR CREAM Contains (7)
JALAPENO (Additional charge) 
CHEESE Contains (7)
GUACAMOLE (Additional charge) Contains (6)
LETTUCE
SUPER BOWL
(less then 500kcl)
Contains (6)(7)
Chicken, Lettuce, rice, beans, guacamole, salsa
€8.80
HIGH PROTEIN

POWER BOWL 
Contains (1) (6) (7)
Choice of 2 meats, Mexican brown rice,
lettuce, salsa, guacamole, black beans
€13.20
MINI BURRITO BOX
Contains (6) (7)
Rice, beans, meat or veg, salsa, cheese
and sour cream
€6.60
CHIMICHANGA
€12.00 (1) (6) (7)
(beef, pork, chicken, veg)
A deep-fried burrito.The dish is typically prepared by filling a flour tortilla with a wide range of our tasty ingredients
HUEVOS RANCHEROS
€10.00 (1) (3) (8)
Toasted tortilla, fried eggs, tomato, chilli sauce, beans, rice, guac.
QUESADILLA
(1) (6) (7)
A tortilla, usually flour, is filled with cheese and then grilled. Add a mixture of savoury meats and grill until golden brown. Add salsa / sour cream
All prices From:
Just Cheese….€5.00
Barbacoa from ….€9.80
Carnitas from….€9.20
Chicken from….€9.80
Vegetarian …€8.80
NACHOS
Nachos Plain Contains (6) – €1.90
Nachos & Guacamole Contains (6) – €3.60
Nachos & Salsa Contains (6) – €3.00
Large Nachos & Salsa Contains (6) – €3.60
Large Nachos & Chilli Con Carne-cheese topping – €7.20 (6-7)
Nachos Veggie Contains (6) (7) -€6.80
(cheese, jalapeños, sour cream topping)
Nachos Queso Contains (7) – €4.00
SIDES
Chicken Wings Contains (6) (7) (Hot-Spicy/BBQ) €10.00
Sweet Potato Fries Contains (6) €5.00
Chunky Chips Contains (6) €3.50
Chips Skin On Contains (6) €3.50
Street Box Contains (6) (7) €9.00
(Sweet potato fries, cheese,
guacamole, spring onion,
sour cream)
Add Meat +€3.20
EXTRAS
Extra Meat €3.20
Guacamole €1.90
Jalapenos €1.10
Salsa €1.10
Chorizo €1.50
Mr Burrito Hot Sauce €1.20 
Mr Burrito Chipotle €1.20
Extra Portion Rice €1.20
Ex Cheese €1.20
Sour Cream €1.1.0
Sauté Mex pepper-onion €1.20
DRINKS
Range of Coffees From.. €3.00
Canned Drinks From €2.00
Bottled Water From €1.95
Mexican Jarritos €3.60
Milk Shakes Contains (7) From €4.00
Smoothies From.. €4.00
DESSERT
Selection of Ice Creams available
Contains (7) (3)
Cake Selection From …€3.50 (7)8)
Cake portions may contain (nuts-milk)
Churros Contains (7) (8) …€4.50
(With Nutella or Dulce de Leche)
Customer Allergen Information:
(1) Cereals containing gluten, namely: Wheat (such as Spelt and Khorasan Wheat), Rye, Barley, Oats (2) Crustaceans for example Prawns, Crab, Lobster, Crayfish (3) Eggs (4) Fish (5) Peanuts (6) Soybeans (7) Milk (8) Nuts, namely Almonds, Hazlenuts, Walnuts, Cashews, Pecans, Brazil Nuts, Pistachios, Macadamia (or Queensland) Nuts (9) Celery (including Celeriac) (10) Mustard (11) Sesame (12) Sulphur Dioxide/Sulphites. Where added and at a level above 10mg/kg in the finished product, this can be used as a preservative in dried fruit. (13) Lupin which includes Lupin Seeds and Flour and can be found in types of Bread, Pastries and Pasta (14) Molluscs like Clams, Mussels, Whelks, Oysters, Snails and Squid
*we are growing fast and always adding new areas for delivery.
SIDE STREET PARKING AVAILABLE ON ORMOND RD AND CHURCH AVE.
OPENING HOURS: MON-SAT 12PM-8PM (CLOSED SUNDAYS)